The latest
xkcd
: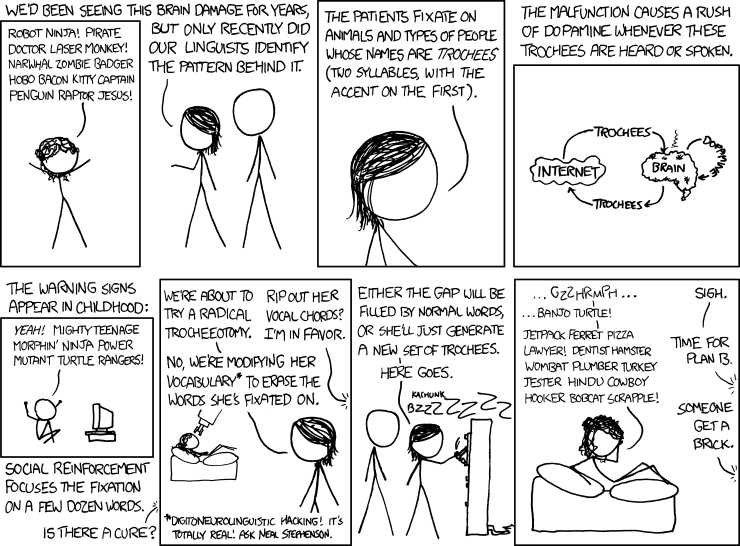 Click for larger image
Trocheeotomy? Or should it be trochee-ectomy? (~trocheeectomy)
[Some additional things:
Here's an interesting chart of trochee bigrams from the
xkcd blag
: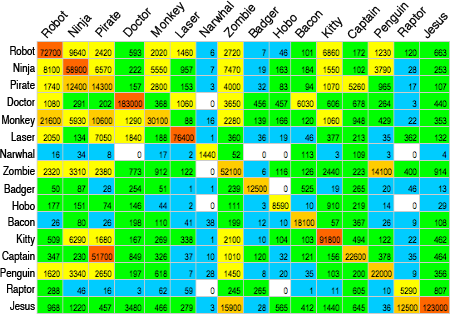 [again, click for larger image]
And Mark Liberman on Language Log offers some discussion
here
. (I imagine xkcd is thinking of
Snow Crash
rather than
The Big U
. By the bye, the linguistic-y part of
Snow Crash
I've always felt to be the weakest part of the book.) ]
The alt-text:
If you Huffman-coded all the 'random' things everyone on the internet has said over the years, you'd wind up with, like, 30 or 40 bytes *tops*.